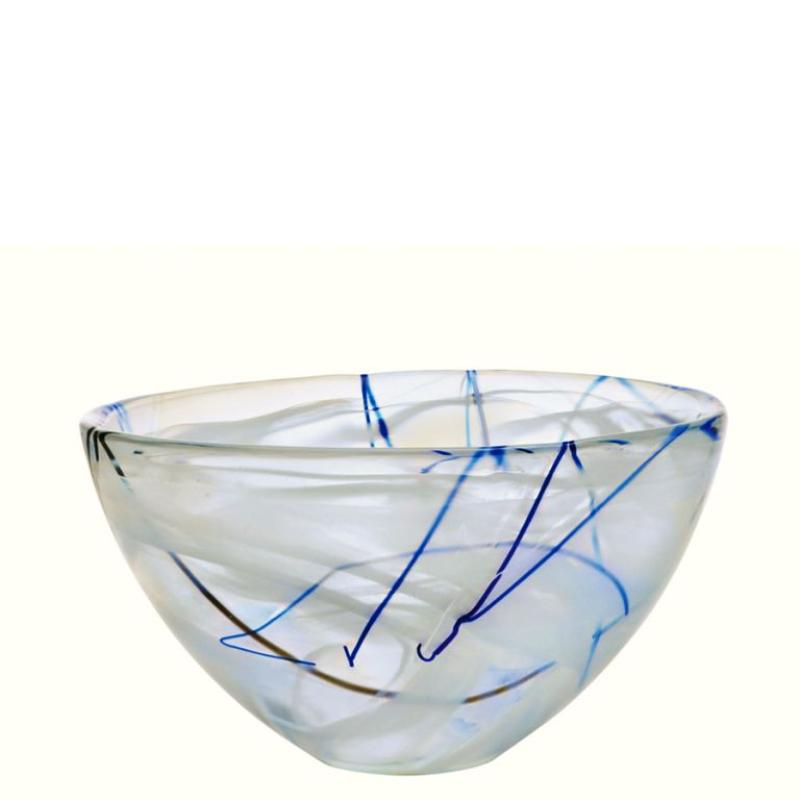 CONTRAST Bowl White by Anna Ehrner - Ø 230 mm - Kosta Boda - 7050611
Brand:

Designed in:
Rootsi / Sweden
Material:
Kristall / Crystal
Use:
Lauanõud / Tableware
Care:
Pese käsitsi õrna nõudepesuvahendiga / Wash by hand with gentle dishwashing liquid
Description
KB7050611 CONTRAST Medium Bowl White by Anna Ehrner. With hand-applied decoration of swirls of contrasting, flowing and rhythmical lines, each Contrast bowl is a unique work of art which can be used every day or highlight the holidays. This dramatic piece will well fit into any interior design scheme, functionally or purely for display, and will be prized as a gift.
Colour: blue / black / white
H x W = 125 x 230 mm / 5 x 9 ''