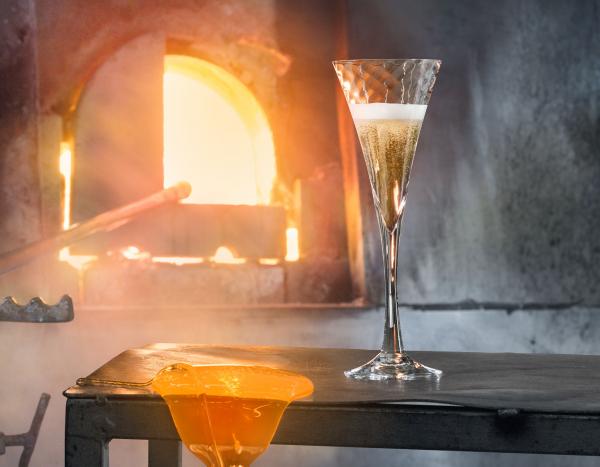 TO DRINK FROM / MAKE A TOAST
GLASSBLOWING TRADITION
In the melting pot the hot glass glitters and sparks and lights up the whole factory with a warm red glow. The glassblower gathers the melted glass on his pipe and, in the smoke from the wet wooden forms, blows the glass to perfection.
To become a master glassblower demands talent, education and many years of experience. Only then, the professional blower can recreate the designer's intentions and message to the world. In the Kingdom of Glass, glassblowing is often a family affair, the skills being passed on through the generations and it is this continuity that guarantees that glass objects continue to find new owners around the world.
In our catalogue you will find MASQ serie, STRIX - A Taste of Wisdom by Mats Jonasson and INTO THE WOODS serie by Ludvig Löfgren. The crystal drinkware is matched with other objects of tableware to guarantee the finest reception and harmony on your table.