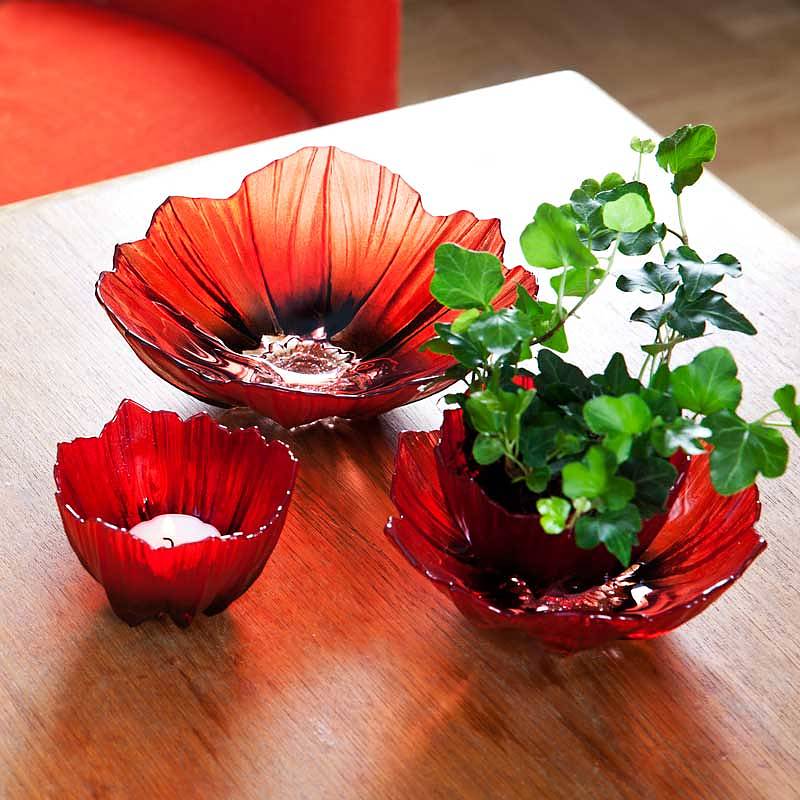 BOWL
Embrace organic forms and nature-inspired tableware articles to bring the cosy feeling to your table. Create atmospheric tablescapes by adding up ANEMONE to calm and mystify, FOLIA to echo nature-inspired beauty, striking POPPY to celebrate with popular crimson bloom in style.
Give a luxurious finish to your service with a metallic touch of MAGIC GOLD or MAGIC SILVER to tastefully compliment and elevate your table setting.
Or simply display it proudly on a bookshelf, desk, or coffee table to add gorgeous, evocative nature-inspired beauty to any space or atmosphere.
The bowls has been made using pressed glass technique, then spray-painted on the reverse with organic paint. The clear classic design of ANEMONE has been adorned by sandblasting around the edges imitating a soft, silky look of gorgeous anemone petals.