Lina Lundberg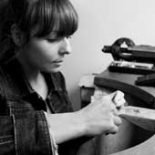 Lina loves the interaction between people, but also the interaction between materials. A series of expressive pieces of jewellery, with an awesome but almost insane combination of materials, caught the attention of Målerås Glassworks.
-It's a very exciting challenge to carry over my ideas into the fascinating material of crystal. But it's probably an even larger challenge learning not to be overawed of the beauty of the crystal.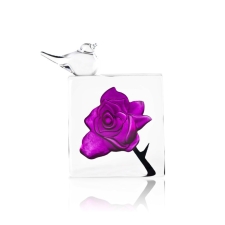 MJ34098 Mats Jonasson Crystal - FLORAL FANTASY Blackbird - purple Rose. Handmade crystal sculpture and hand-painted with organic paint. Clear bird is fixed to the sculpture by the built in magnet.
Colour: purple / black
W x H = 100 x 155 mm / 4 x 6 ''
SKU:
MJ34098 ,
Qty:
In Stock
157,00 €