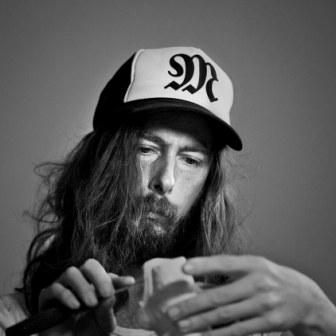 Ludvig Löfgren
Ludvig Löfgren has a long and solid education and experience of both art and glass handicraft. He has among other things a degree from Hovedskou's Fine Painting School and the College of Arts, Crafts and Design in Stockholm. He has obtained his handicraft education at the Glass Schools in Kosta and Orrefors. With his unique design he takes the traditional Swedish glass into the future. Since August 2013 Ludvig Löfgren is one of Målerås Glassworks' main designers.
"The handicraft is, in all its parts, the way I express myself. It is visible in all I create," says Ludvig Löfgren.
Ludvig is creator of Paradiso, Into the Woods, Heart, Metallica, Peacock, Monkey Business, Cherry Love and The world of Ludvig Löfgren series.