Gunnar Cyrén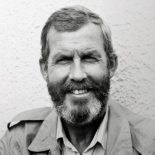 Gunnar Cyrén (1931-2013) was a Swedish glass artist, silversmith and industrial designer. He worked for Orrefors glassworks between 1959 and 1970, after that he designed among other things plastic for a few years and then return to the Orrefors 1977. Highlights of his design career include "Popglaset" or "Pokaler med färgade ben" (1966- 1968) and upon the celebration of the 90th anniversary of the Nobel price, Orrefors and designer Gunnar Cyrén, were given the assignment to create a new stemware series for the Nobel foundation "Nobel stemware" (1991).
Over the years Gunnar Cyrén has participated in numerous exhibitions in Sweden and abroad and received the Swedish royal scholarship in 1962, the Lunning Prize in 1966 and the Prince Eugen Medal in 1988.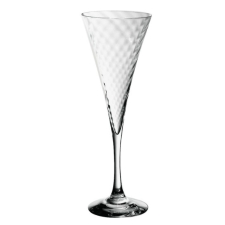 OR6244702 ORREFORS Helena Flute Champagne crystal stemware by Gunnar Cyrén.
Height: 230 mm
Width: 83 mm
SKU:
OR6244702 ,
Qty:
In Stock
27,00 €