Sara Söderberg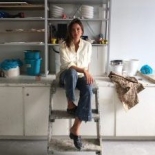 Sara Söderberg has a master's degree from Konstfack in Stockholm in glass and ceramics and has a new and exciting approach to both glass and design. In her work there is a love for the craft and its significance for our existence.
"Through small-scale production of utility objects, I formulate a starting point that, in parallel with the making, deepens and examines various contexts that relate to people's personal relationship to space and things, and how they contribute layers of meaning in the rituals that make up our lives."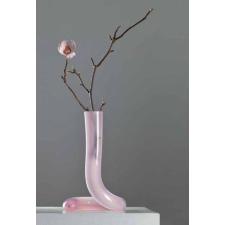 MJ44135 Målerås Crystal - Handmade tableware COTTONMOUTH vase by Sara Söderberg made of crystal. The piece is signed and comes safely packed in a box. How the crystal has taken shape on the blowpipe varies. Each object is handmade and unique.
Colour: pastel pink
Ø = 170 mms / 7 ''
H = 250 mm / 10 ''
SKU:
MJ4413520512R ,
Qty:
In Stock
159,00 €