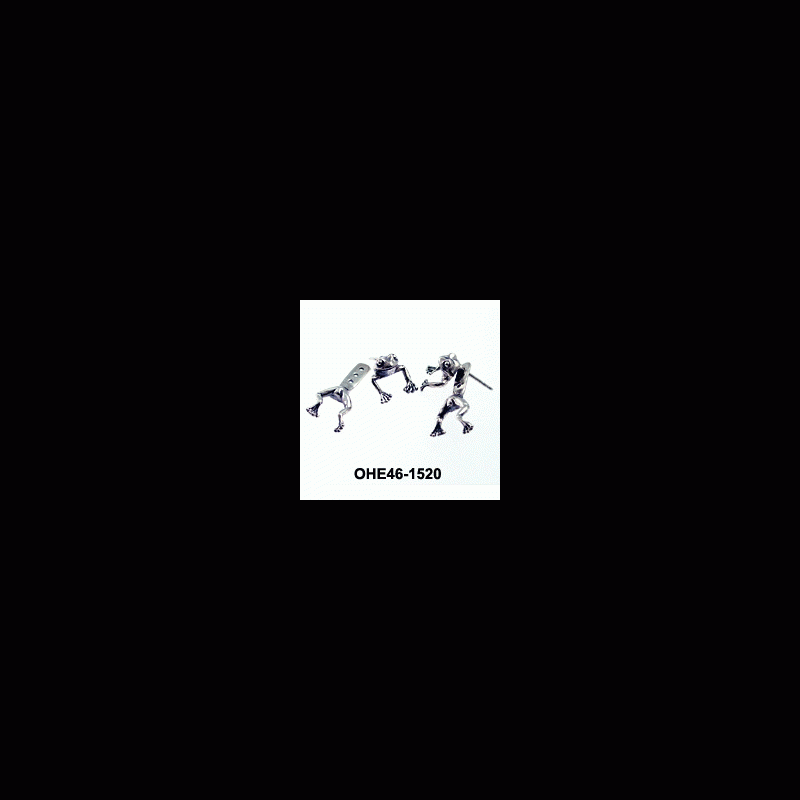 Oh la la Jewellery - Earring ''Frog'' - Silver 925
Brand:

IN-STORE PICK UP Stockholm (Västerlånggatan 30, 111 29):
Available
Designed in:
Rootsi / Sweden
Material:
Nikli vaba hõbe prooviga 925 / nickel free, Silver 925
Earring back:
Nikli vaba hõbedast kõrvarõnga klassikalised tagused, 4 x 5 mm / Push backs
Use:
Kõrvarõngas augustatud kõrvale / Earring for the pierced ear
Care:
Parima tulemuse saavutamiseks poleerige hõbeehteid spetsiaalse ehete poleerimise lapiga / For best results, polish the silver jewellery with a special jewellery polishing cloth
Description
OHE46-1520 - Silver 925, Frog EARRING with an interesting visual effect. The post that passes the pierced ear is designed to be used with push backs (friction backs) and have a notch at the post, which helps keep the backing secure. You can choose between 3 different lengths, depending on the size of your earlobes, how long would you like the legs of the frog to hang down or which position gives the best visual effect.
You can choose to wear 1 frog earring in one ear and a stud earring in the other, or wear a frog in each. Please note that the frog earrings are identical. The price is for 1 piece.