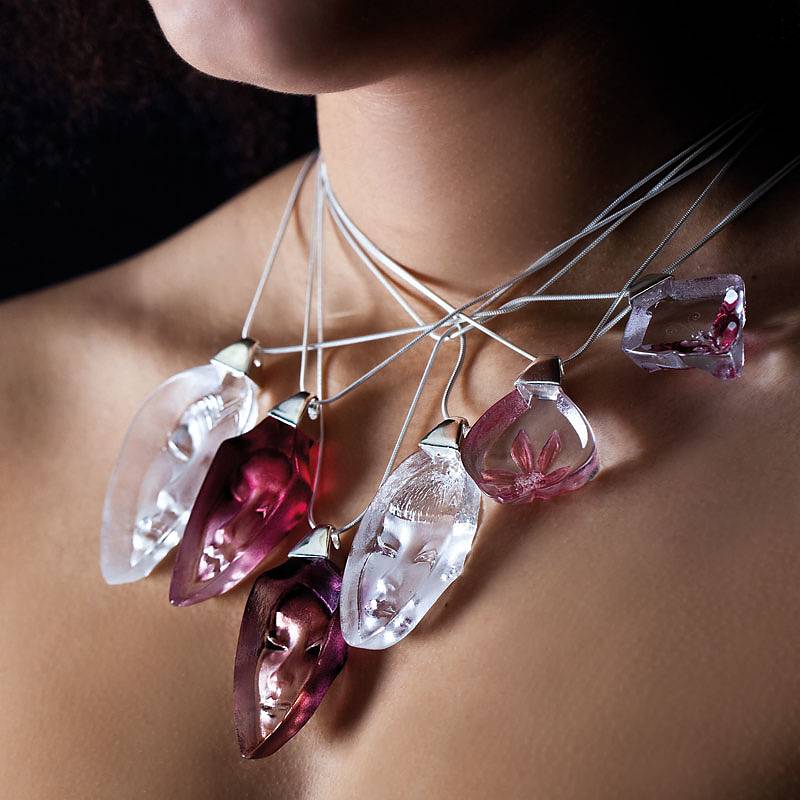 JEWELLERY
These stunning and unusual pendants, some in Limited Edition, are designed by Swedish glass designer Mats Jonasson. Inspired by mythology, legends and reality, Mats Jonasson has created his own jewellery in crystal. Amazona - The Independent And Strong. Atle – The Ancient Force. Batzeba - The Symbol Of Beauty And Love. FeMale - The Multi-faceted. Fortuna - The Fortune Talisman. Mazzai - Born free. Mefisto - Playing With The Fire. Strix - Wise As An Owl. Rurik - The Bearer Of Truth.
The crystal pendant is cast, sandblasted and hand-painted with organic paint. Some are enhanced with engraving. It is highly polished at the front so that the design shows through clearly and the whole piece comes to life when it catches the light.
The pendant is attached to a sterling silver eyelet with a slim 40 cm / 16 '' leather strip threaded through. It's finished with a silver lobster claw clasp with 5 cm / 2 '' extension chain, meaning it will fit most necklines. It would make a wonderful gift for anyone who loves truly unusual jewellery.