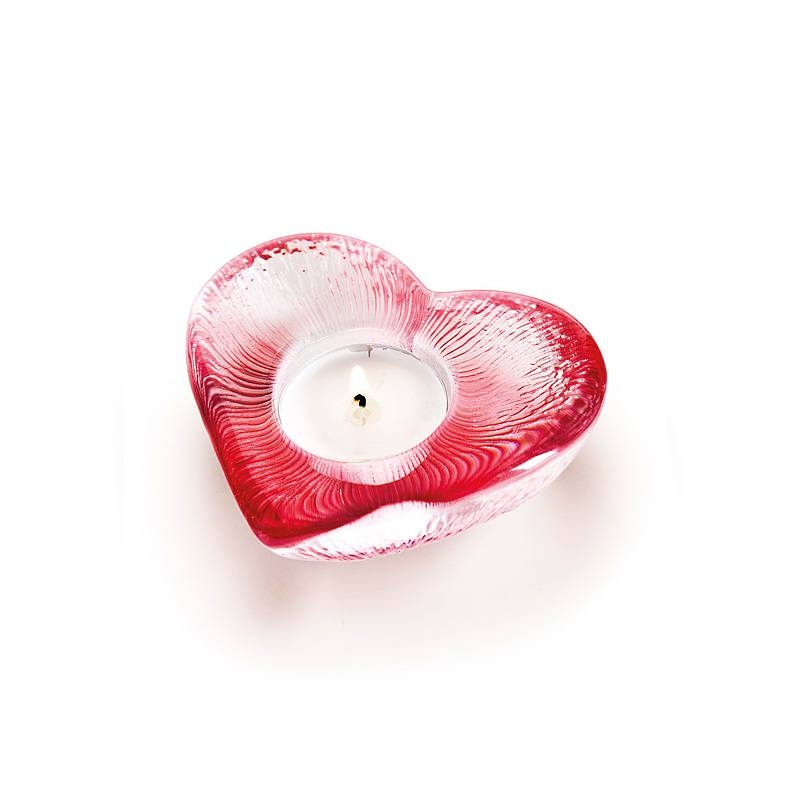 Målerås Crystal - Heart-shaped candleholder by Ludvig Löfgren - 69046
Brand:

Designed in:
Rootsi / Sweden
Material:
Kristall, orgaaniline värv / Crystal, organic paint
Package size:
W x H x D = 11 x 11 x 7 cm
Use:
Lauanõud Dekoratsioon / Tableware Decoration
Care:
Pese käsitsi õrna nõudepesuvahendiga / Wash by hand with gentle dishwashing liquid
Description
MJ69046 Målerås Crystal - Heart-shaped tealight candleholder. This pretty Red Heart candleholder desidned by Ludvig Löfgren made of crystal, will deliver an unmistakeable message to your dearest person! The candleholder has been cast and spray-painted with organic paint. The product is handmade and signed on the base. Delivered safely packed in a box.
Colour: red
Ø = 110 mm /4 ½ ''