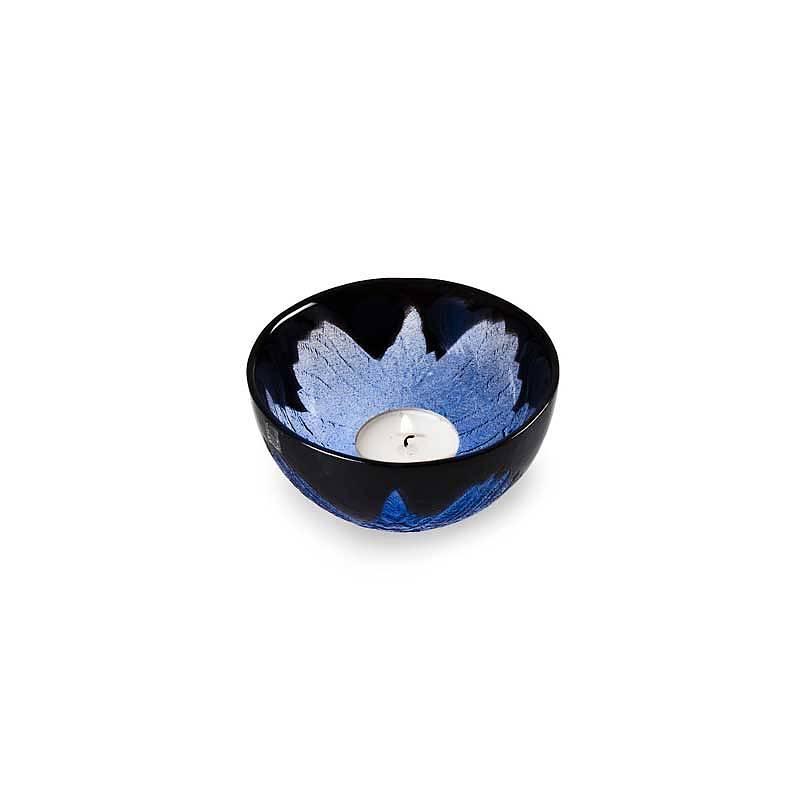 Mats Jonasson Crystal - Bowl - PARADISO WINGS tealight candleholder by Ludvig Löfgren Ø 110 mm - 56039
Brand:

Designed in:
Rootsi / Sweden
Material:
Kristall, orgaaniline värv / Crystal, organic paint
Use:
Lauanõud Dekoratsioon / Tableware Decoration
Care:
Pese käsitsi õrna nõudepesuvahendiga / Wash by hand with gentle dishwashing liquid
Description
MJ56039 Mats Jonasson Crystal - Bowl - Handmade tableware PARADISO WINGS. This beautiful little bowl imitating feathers of birds of Paradise designed by Ludvig Löfgren is just the thing to decorate your home. Use it as a candleholder or as a little bowl on your table. The bowl is made using pressed glass technique, then spray-painted on the reverse with organic paint. Signed.
Ø = 110 mm / 4 ½ ''
Colour: black / blue