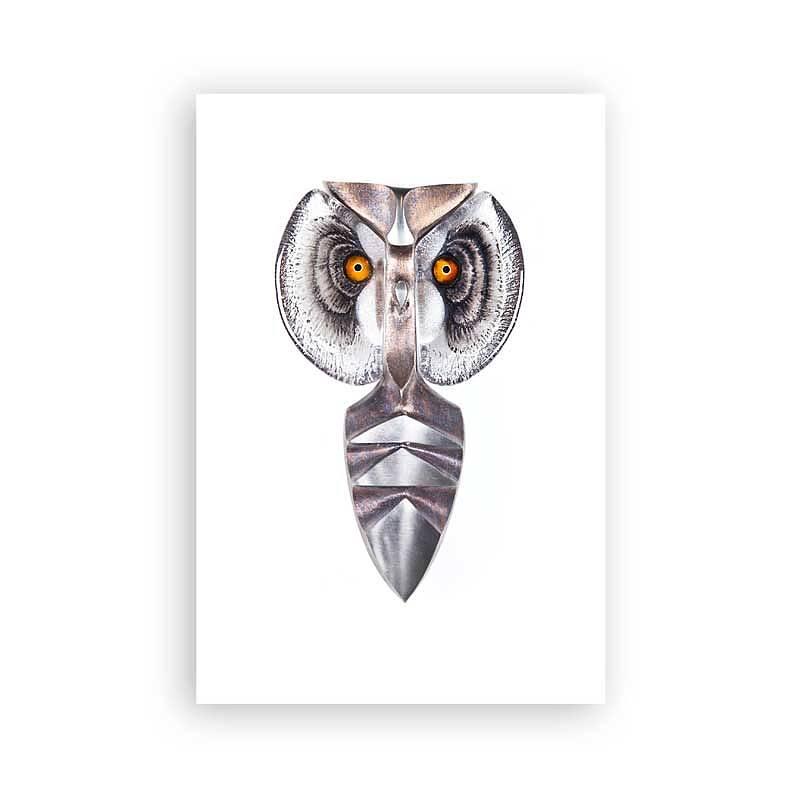 Mats Jonasson IRON & CRYSTAL - LIMITED EDITION - Wall Sculpture 'Strix III' nr 5/49 - 68154
Brand:

Material:
Kristall, raud, orgaaniline värv, MDF / Crystal, iron, medium-density fibreboard, organic paint
Use:
Kunst Sisekujundus / Art & Interior design article
Description
MJ68154. This wall sculpture from Iron and Crystal series, entitled "The Strix III" is a compelling piece of artwork. Exclusively limited to an edition of only 49 pieces, this is an art collector's dream and a remarkable gift for a wildlife lover who appreciates heirloom quality craftsmanship. This heirloom piece features hypnotizing eyes and a sleek polished iron element to create a spectacular centerpiece for your home or office. Handmade and hand-painted using organic paint in consideration of environmental responsibilities. The sculpture is mounted on a MDF board, painted white. The cast crystal is sandblasted, painted and engraved. The iron detail is cast and polished.
Colour: grey / yellow
W x H = 305 x 450 mm / 12 x 18 '' Measurements include the white board.
Net weight 8 kg / 17.64 lb