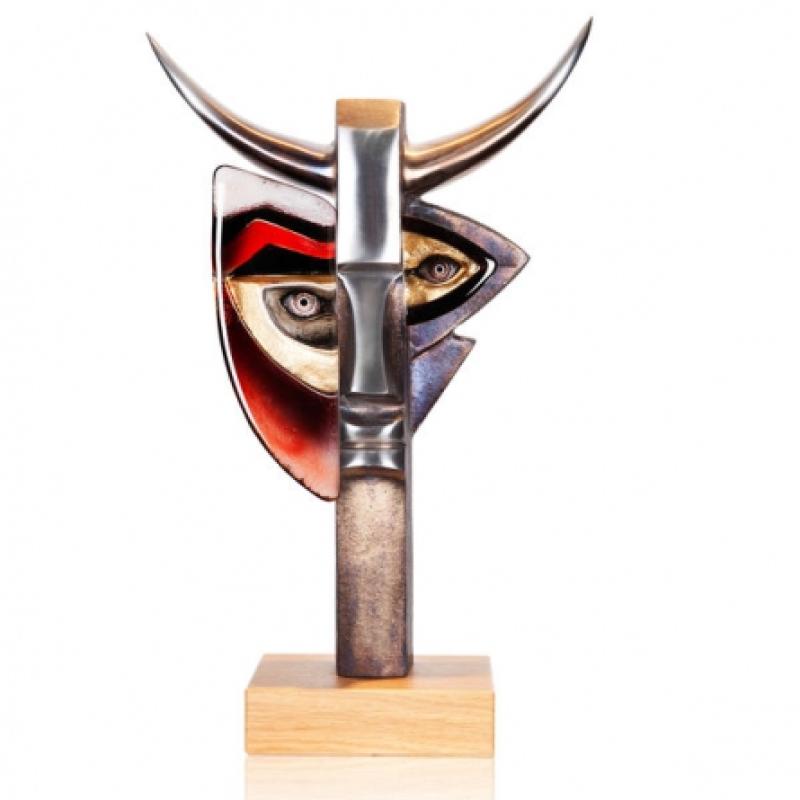 Mats Jonasson IRON & CRYSTAL - LIMTED EDITION - Sculpture Tyr III Nr. 10/29 - 68172
Brand:

Designed in:
Rootsi / Sweden
Material:
Kristall, raud, orgaaniline värv, tammepuidust alus / Crystal, iron, organic paint, oak base (Plant scientific name: Quercus Robur; Country of harvest: Slovenia)
Use:
Kunst Sisekujundus / Art & Interior design article
Description
Tyr, Old Norse Týr, Old English Tiw, or Tiu, one of the oldest gods of the Germanic peoples and a somewhat enigmatic figure. He was apparently the god concerned with the formalities of war—especially treaties—and also, appropriately, of justice.