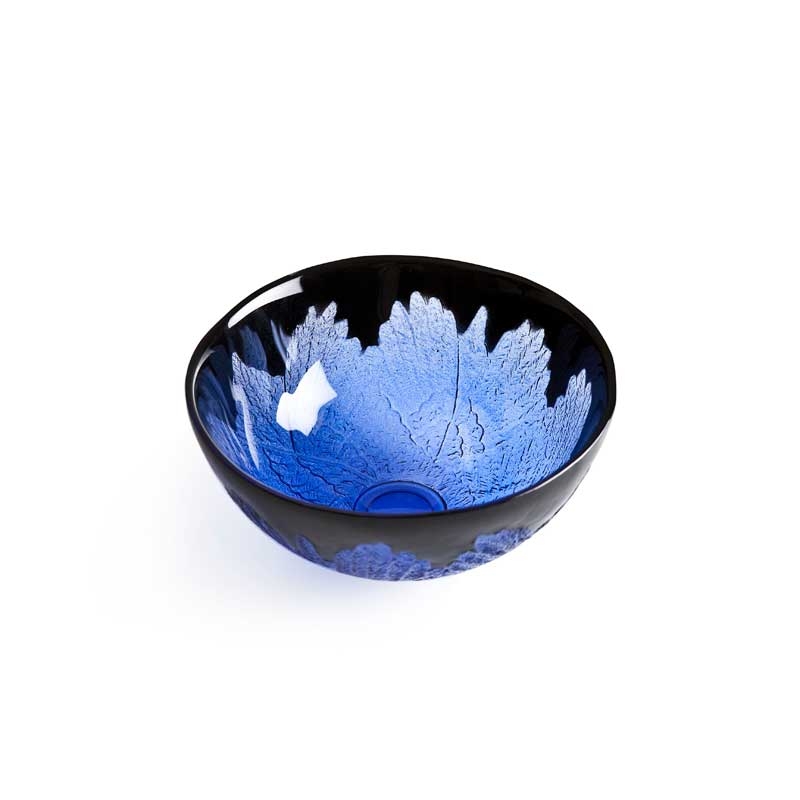 Mats Jonasson Crystal - Bowl - PARADISO WINGS by Ludvig Löfgren Ø 175 mm - 56037
Brand:

Designed in:
Rootsi / Sweden
Material:
Kristall, orgaaniline värv / Crystal, organic paint
Use:
Lauanõud Dekoratsioon / Tableware Decoration
Care:
Pese käsitsi õrna nõudepesuvahendiga / Wash by hand with gentle dishwashing liquid
Description
MJ56037 Mats Jonasson Crystal - Bowl - Handmade tableware PARADISO WINGS bowl. This beautiful bowl imitating feathers of birds of Paradise designed by Ludvig Löfgren is just the thing to decorate your home. Use it on your table as a serving bowl or display it proudly on a bookshelf, desk, or coffee table. The bowl is made using pressed glass technique, then spray-painted on the reverse with organic paint. Signed.
Ø = 175 mm / 7 ''
Colour: black / blue