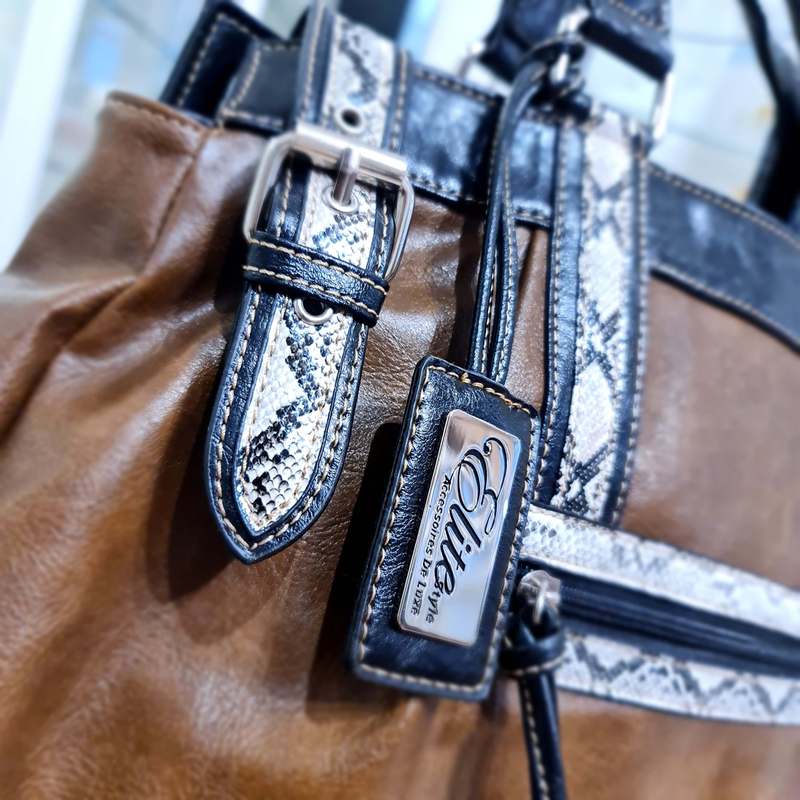 Vegan Leather Handbags
So, how do you do that? How do you choose a bag? There are so many points to consider, among them are size, amount of pockets, colour, material, colour of hardware, budget.
We'll tell you what did we consider while designing ''Elite Style'' vegan leather handbag for your everyday life.
1. The handle should feel comfortable in your palm, because after all with the amount of stuff you will be carrying - it is essential that it's easy on your palms.
2. A shoulder strap, adjustable or not, is usually a bonus that provide needed freedom to your hands.
3. Top zip is essential component to protect your valuables, when city living and car free. Zipper is smooth to open, looks solid and is straight. Elite Style handbags are equipped with zipper pulley.
4. There are different types of materials the bags can be made from. We chose vegan leather to create ''Elite Style'' handbags Accessoires De Luxe - a line of waterproof and lightweight, medium to big, lady handbags for everyday use, because of the material durability and impact on nature.
5. The most popular colour is black, then shades of brown...overall the colour choice is a matter of personal style and we desided on black as first choice, then brown, additionally raspberry red and grey in some models.
6. The lining is made of patterned cotton and encompasses the entire interior of the bag. Every bag is equiped with interior back wall zippered pocket and combination of 2 slide in pockets. Additional exterior zippered pockets are mentioned in description of particular handbag.
7. Hardware in antique gold, silver or titanium colour is present to elevate the handbags design and we didn't cut on those and didn't exaggerate. With Elite Style handbag you'll get both - durability and style!