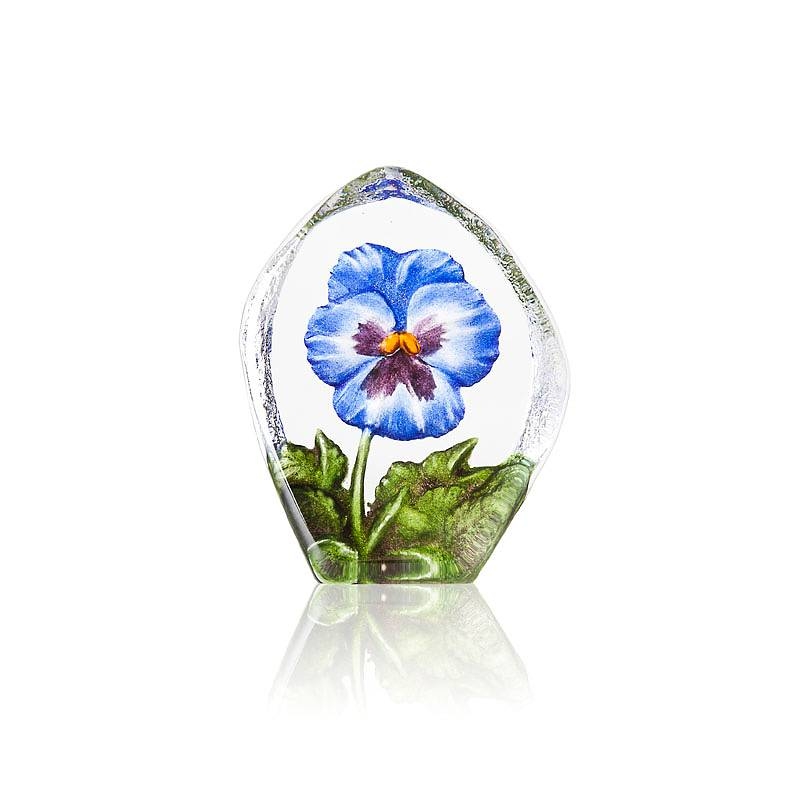 Mats Jonasson Crystal - FLORAL FANTASY Pansy blue - 34216
Brand:

Package size:
W x H x D = 13 x 16 x 6 cm
Description
MJ34216 Mats Jonasson Crystal - FLORAL FANTASY blue Pansy. Lovingly re-created in hand-painted crystal, this Pensée crystal sculpture will never fade, allowing nature loving friends, family members and guests to marvel at its gorgeous design. It also makes a very special gift idea for a friend or loved one with a passion for garden flowers! The freestanding piece has been cast, sand-blasted then hand-painted with organic paint on the reverse making each one a unique creation. The front is highly polished allowing the colours to shine through. The sculpture is handmade and is signed on the base. Delivered safely packed in a box.
Colour: blue / green
W x H = 85 x 110 mm / 3 ½ x 4 ½ ''