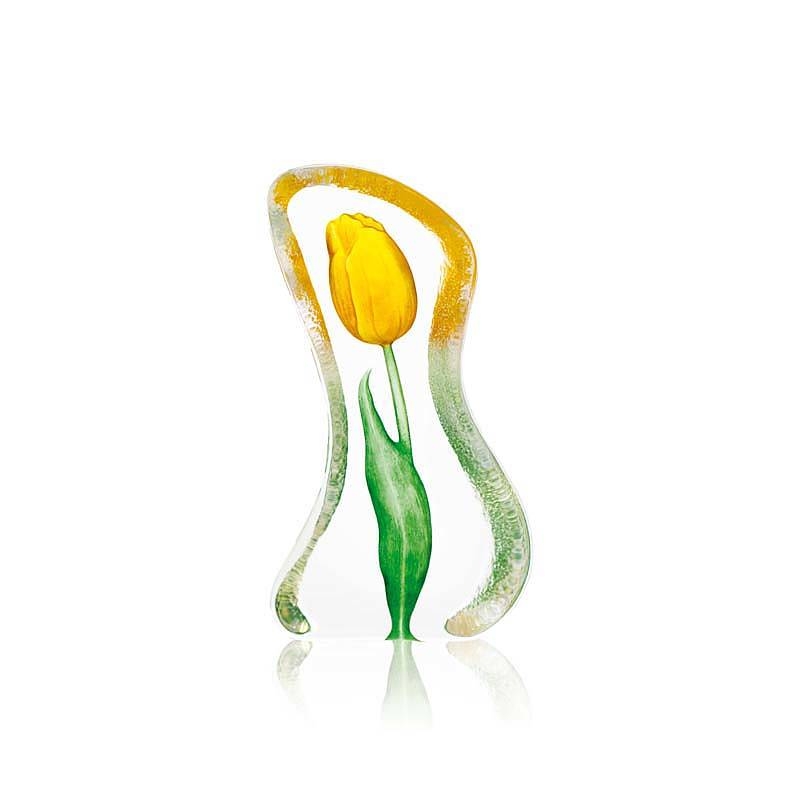 Mats Jonasson Crystal - FLORAL FANTASY Tulip small yellow by Robert Ljubez - 34012
Brand:

Designed in:
Rootsi / Sweden
Material:
Kristall, orgaaniline värv / Crystal, organic paint
Package size:
W x H x D = 13 x 16 x 6 cm
Use:
Dekoratsioon / Decoration Collectible
Description
MJ34012 Mats Jonasson Crystal - FLORAL FANTASY crystal sculpture Yellow Tulip, small by Robert Ljubez. This friendly, vibrant yellow tulip, that symbolizes happiness, cheerfulness and hope would make a caring get-well gift to a good friend! The freestanding piece has been cast, sandblasted then hand-painted with organic paint on the reverse making each one a unique creation. The front is highly polished allowing the colours to shine through. It would look great on any shelf or mantelpiece, and make fabulous long-lasting gift as an alternative to a bunch of flowers! The sculpture is handmade and is signed on the base. Delivered safely packed in a box.
Colour: yellow / green.
W x H = 75 x 135 mm / 3 x 5 ½ ''