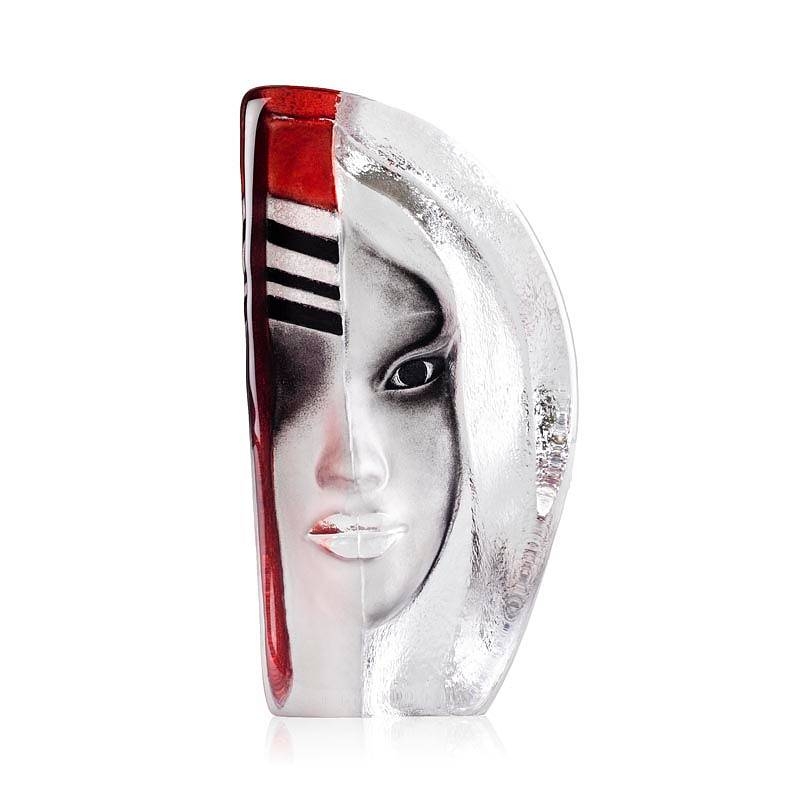 Mats Jonasson Crystal - MASQ FACE Enora - 65148
Brand:

Designed in:
Rootsi / Sweden
Material:
Kristall, orgaaniline värv / Crystal, organic paint
Use:
Dekoratsioon / Decoration Collectible
Description
MJ65148 Mats Jonasson Crystal - MASQ FACE crystal sculpture Enora. The freestanding piece is cast, sandblasted, hand-painted on the reverse with organic paint: vibrant red with mysterious black paint are illuminating all the magic and power in a delicate manner in this stunning sculpture. The sculpture is handmade and signed.
Colour: red / black
W x H = 100 x 190 mm / 4 x 7 ½ ''
The name Enora is female's name meaning 'honor'.