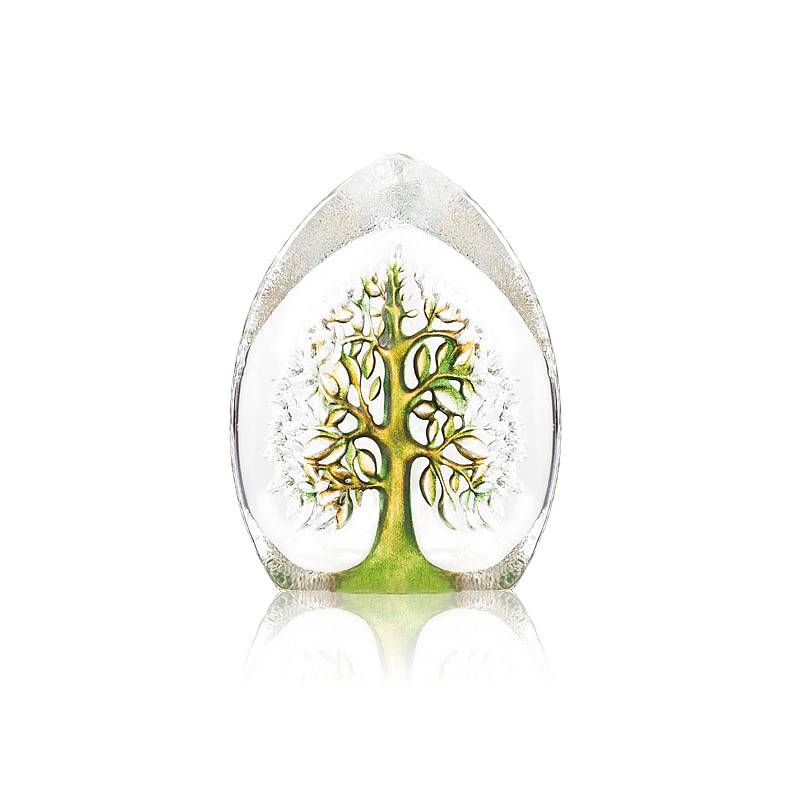 Mats Jonasson Crystal - NORDIC ICONS Yggdrasil small green - 33981
Brand:

Package size:
W x H x D = 13 x 18 x 8 cm
Description
Ref nr MJ33981 Mats Jonasson Crystal - NORDIC ICONS csysyal sculpture small Yggdrasil, depicting Tree of Life - an immense mythical tree. It represents the cycle of birth, growth, death and rebirth. The freestanding piece has been cast, sandblasted then hand-painted on the reverse with organic paint. The triangular pyramid shape creates an incredibly clever effect, making the beautifully painted tree to seem three-dimensional! The front is highly polished allowing the colours to shine through. Each piece is handmade, signed on the base and comes safely packed in a box.
Colour: green / yellow
W x H x D = 90 x 140 x 50 mm / 3 ½ x 5 ½ x 2 ''