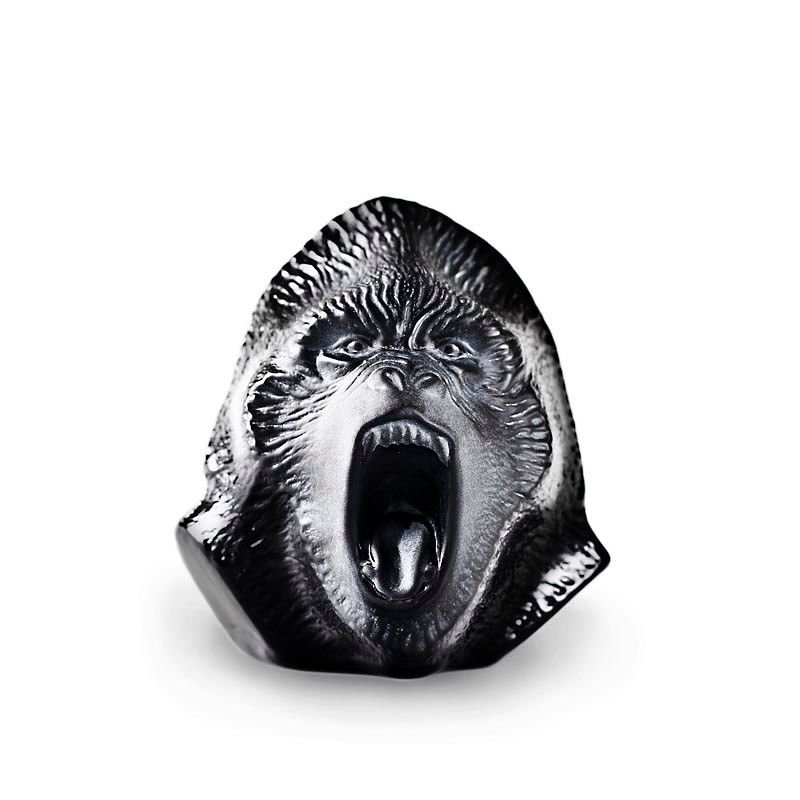 Mats Jonasson Crystal - WILDLIFE - Bossy Monkey Business by Ludvig Löfgren - 34137
Brand:

Designed in:
Rootsi / Sweden
Material:
Kristall / Crystal
Use:
Dekoratsioon / Decoration Collectible
Description
Bossy Black Monkey Fine Crystal Bust Sculpture is an exquisite piece of art from the Monkey Business collection, designed by Ludvig Löfgren. Crafted with precision and skill, this crystal bust captures the essence of a bossy monkey with remarkable detail.
The bust sculpture comes with a wooden pedestal, painted black, to best showcase an air of authority and dominance, making the bust sculpture a perfect addition to any sophisticated setting.

Colour: black
H = 115 mm / 4 ½ ''
Pedestal: W x L x H = 120 x 120 x 45 mm / 5 x 5 x 2 ''