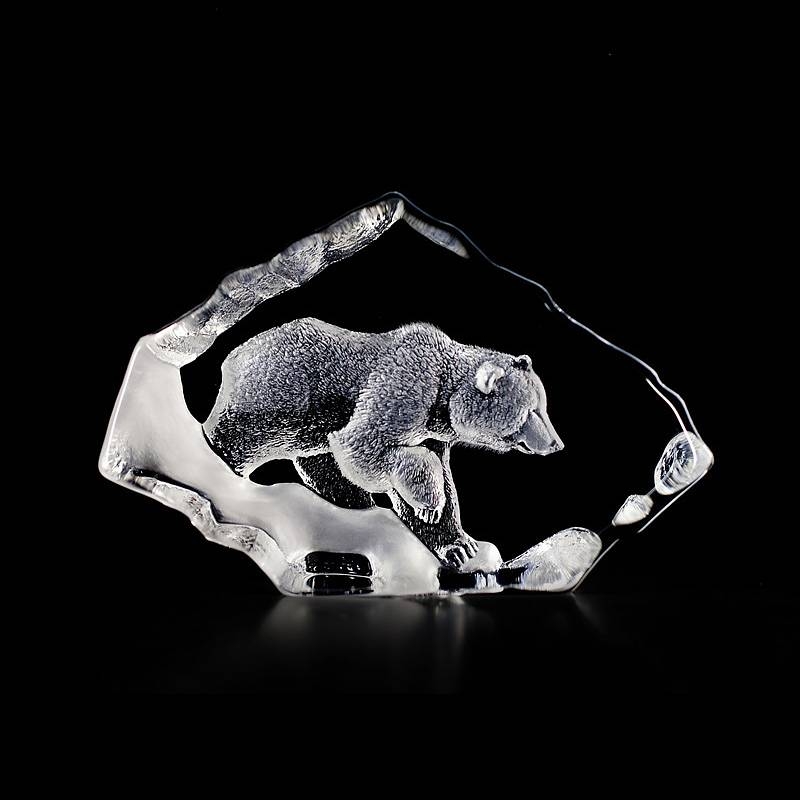 Mats Jonasson Crystal - WILDLIFE - Brown bear - 33607
Brand:

Description
Ref nr MJ33607 Mats Jonasson rystal - WILDLIFE - Brown bear clear crystal sculpture sandblasted and enhanced by hand engraving, depicting bear, staring into the bright, cold and clear water while stepping in the shallow. Soon bear will pull out a fish as she is a master fisher.
The sculpture is handmade and signed on the bottom.
W x H = 180 x 120 mm / 7 x 5 ''