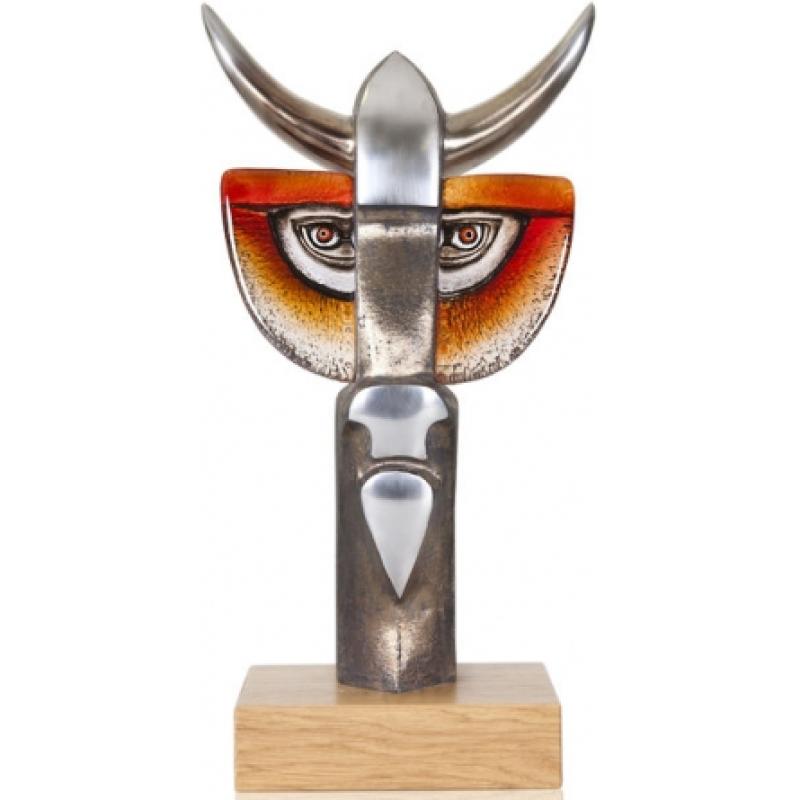 Mats Jonasson IRON & CRYSTAL - LIMITED EDITION - Sculpture 'Taurus III' Nr. 20/49 - 68145
Brand:

Designed in:
Rootsi / Sweden
Material:
Kristall, raud, orgaaniline värv, tammepuidust alus / Crystal, iron, organic paint, oak wood base
Use:
Dekoratsioon / Decoration
Description
This impressive sculpture from Iron and Crystal series, entitled "Taurus III" is exclusively limited to an edition of only 49 pieces. Featuring Taurus the Bull, the astrological symbol of strength, tenacity, virility, and power - this striking iron & crystal sculpture is a collectible masterpiece to be admired and enjoyed for years to come! Crystal block is cast, sandblasted and hand-painted, using organic paint in consideration of environmental responsibilities. The sculpture is mounted on an oak base. The iron centre element is cast and polished.
Colour: golden / yellow / red / brown
H = 390 mm / 15 ½ "
HS Code: 9703.00.00