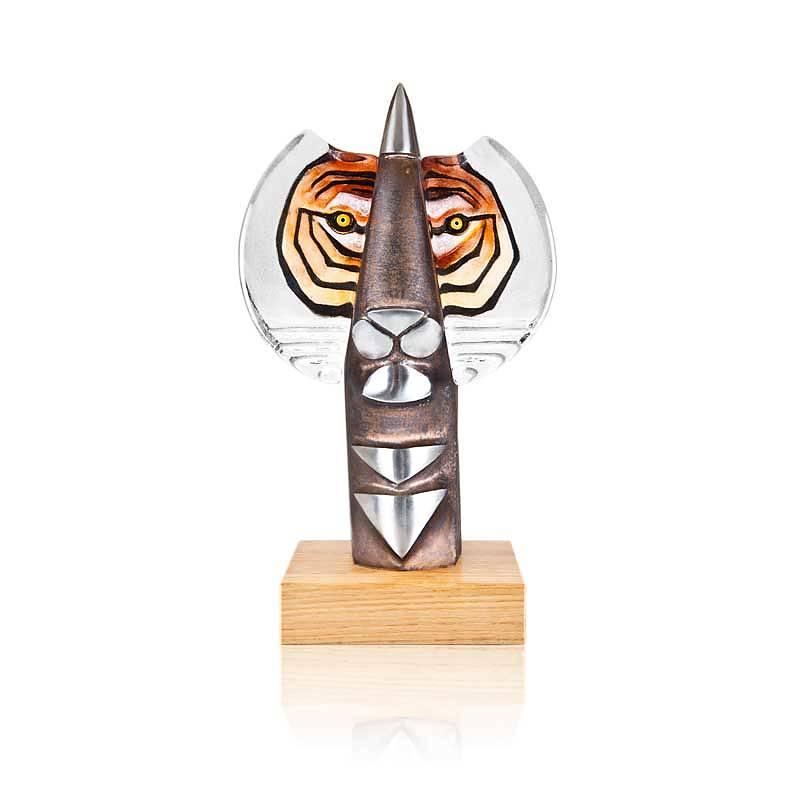 Mats Jonasson IRON & CRYSTAL - LIMITED EDITION - Sculpture The Hunter II - 68143
Brand:

Material:
Iron & Crystal, organic paint, oak base (Plant scientific name: Quercus Robur; Country of harvest: Slovenia)
Description
Ref nr MJ68143 Mats Jonasson IRON & CRYSTAL - LIMITED EDITION Sculpture entitled "The Hunter II" is a unique and exceptional expression of the artist's personal vision and talent. It is a smaller edition of the 'Great Hunter' and with it's mesmerizing eyes, rich colours and sleek polished iron element, creates a spectacular centrepiece for your home or office! The sculpture is mounted on an oak base (Quercus Robur) that gives the sculpture an earthy feeling. The cast crystal is sandblasted and painted by hand with organic paint in consideration of environmental responsibilities. The iron detail is cast and polished. This work of art is handmade, signed and is produced in a limited edition of 49 pcs only!
Colour: orange / yellow/ black
H = 380 mms / 15'
HS Code: 9703.00.00
Country of Origin: Sweden
Country of Export: Estonia