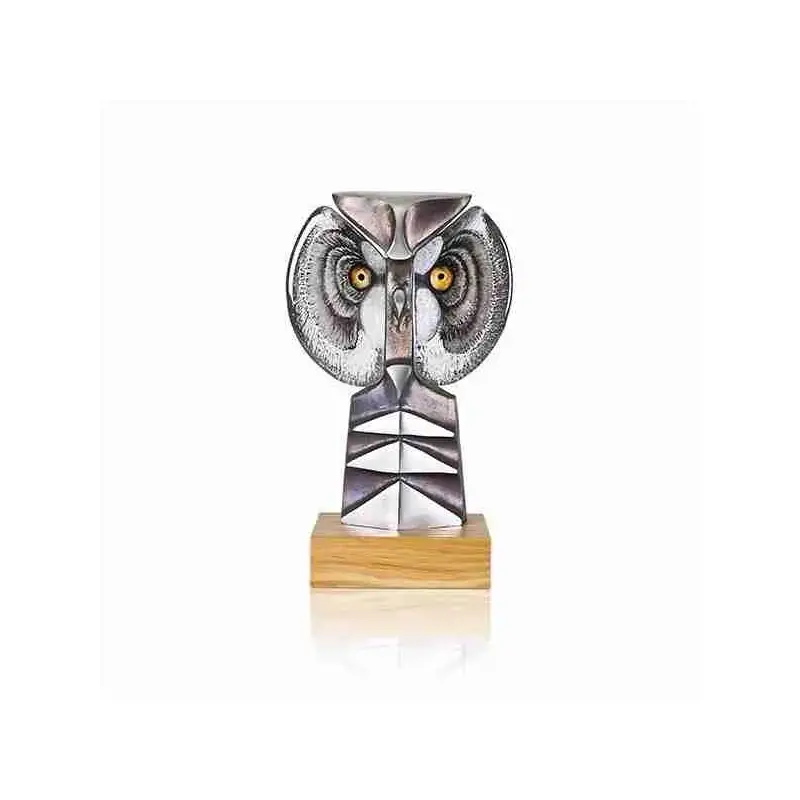 Mats Jonasson IRON & CRYSTAL - LIMITED EDITION - Strix II Nr. 4/49 - Owl - 68146
Brand:

Designed in:
Rootsi / Sweden
Material:
Kristall, raud, orgaaniline värv, tammepuidust alus / Crystal, iron, organic paint, oak tree base
Use:
Dekoratsioon / Decoration
Description
MJ68146 Mats Jonasson IRON & CRYSTAL - LIMITED EDITION '' Strix II sculpture Nr. 4/49.
This striking Owl scupture from Iron and Crystal series, entitled "Strix II" is the uniquely contemporary design of Mats Jonasson and Swedish glass artisans. Exclusively limited to an edition of only 49 pieces, this is an art collector's dream and a remarkable gift for an owl lover who appreciates heirloom quality craftsmanship. This heirloom piece features hypnotizing eyes and a sleek polished iron element to create a spectacular centrepiece for your home or office.
The cast crystal is sandblasted and hand-painted with organic paint. The iron is cast and polished. The sculpture is mounted on an oak wood base and signed.
Colour: grey / yellow
H = 310 mm / 12 ''
HS Code: 9703.00.00