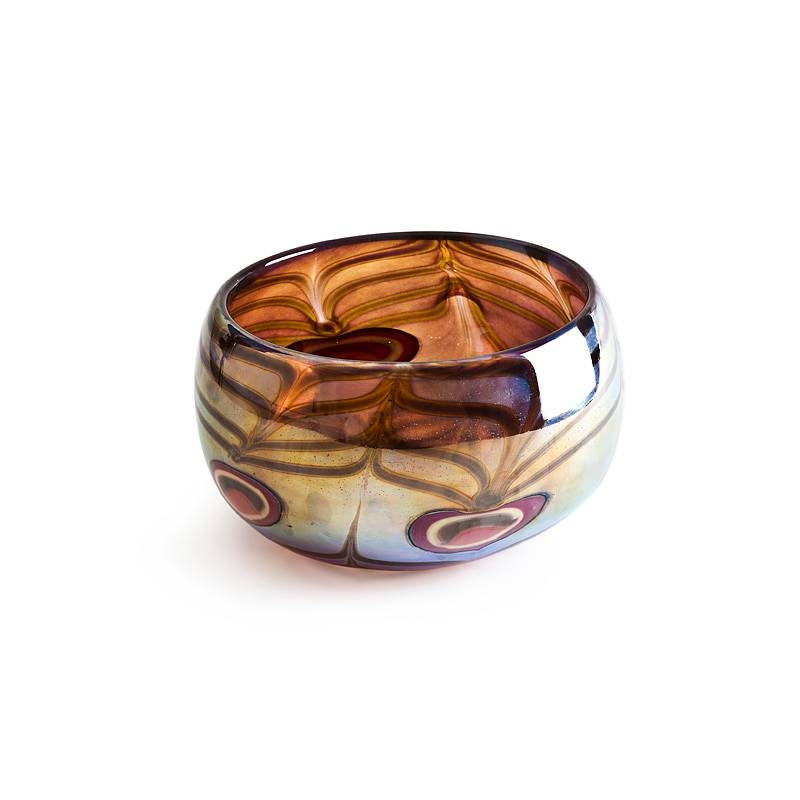 Peacock by Ludvig Löfgren - LIMITED EDITION - Peacock Bowl - 56026
Brand:

Designed in:
Rootsi / Sweden
Material:
Kristall, orgaaniline värv / Crystal, organic paint
Use:
Lauanõud Dekoratsioon / Tableware Decoration
Care:
Pese käsitsi õrna nõudepesuvahendiga / Wash by hand with gentle dishwashing liquid
Description
MJ56026 Peacock Bowl designed by Ludvig Löfgren, Limited Edition. Handcrafted ornamental glass bowl with iridescent lustre, blown trailed and pulled decorations and heated details, imitating pheasants beautiful tail feathers with moon-like spot. The bowl is mouth blown in Sweden by masters Ronny Fagerström and Petter Jonasson and is limited to 299 pcs.
Colour: cerise / brown / yellow
H = 230 mm / 9 ''
Ø = 250 mm / 10 ''
Origin country: Sweden
Export country: Estonia
Customs Tariff Code: 97030000