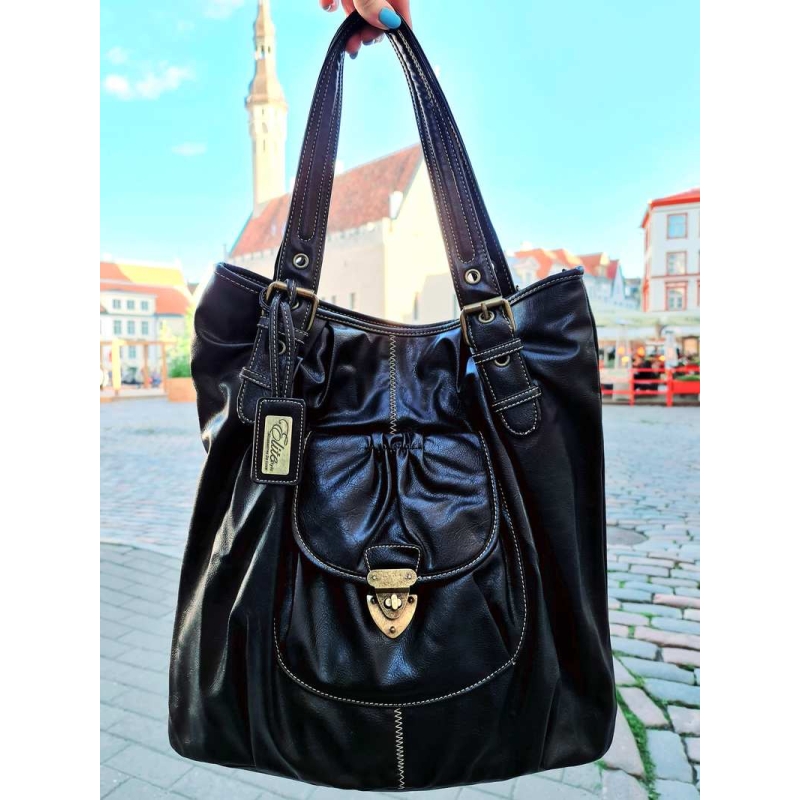 Vegan Leather Casual Maxi Tote bag with zipper Elite Style, black - 9159
Designed in:
Eesti / Estonia
Care:
Üldiseks välispuhastuseks kasutage niisket lappi ja seejärel pehmet kuiva lappi / For general exterior cleaning, use a damp cloth then soft dry cloth
Description
9159 Vegan Leather Casual Maxi Tote bag Elite Style. One bag body section with a pull top zip with zipper pulley. Interior combination of slip pocket and gusseted pocket, zippered back wall pocket. Exterior back wall zippered pocket, large pocket in front with twist lock. Lightweight, waterproof.
W x H x D= 36 x 40 x 14cm
Shoulder drop: 23 cm
Colour: black, contrasting stitching, vintage gold colour of accessories