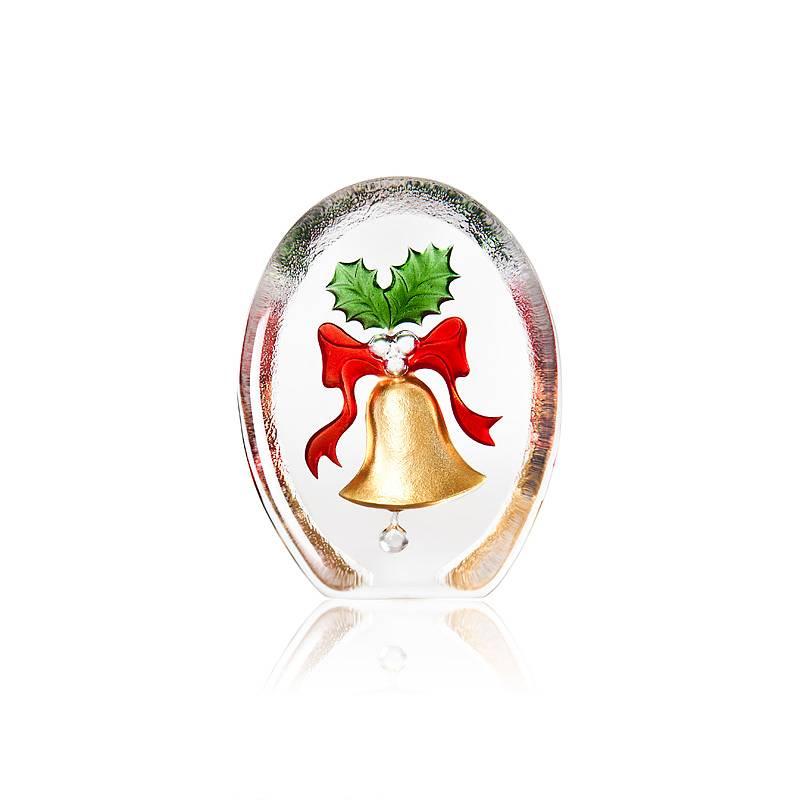 Mats Jonasson Crystal - CHRISTMAS by Robert Ljubez - Golden Bell and Prickly Mistletoe - 34240
Brand:

Designed in:
Rootsi / Sweden
Material:
Kristall, orgaaniline värv / Crystal, organic paint
Use:
Dekoratsioon / Decoration
Description
MJ34240 Mats Jonasson Crystal - Golden Bell and Mistletoe by Robert Ljubez. There is only one kiss for every mistletoe berry. The mistletoe was hung with a bell to ring when someone took a berry off. The crystal sculpture depicting golden bell, decorated with a red bow and prickly mistletoe evergreen leaves, is handmade, sandblasted and hand-painted on the reverse with organic paint.
Colour: green / red / golden
W x H = 75 x 100 mms / 3 x 4 ''