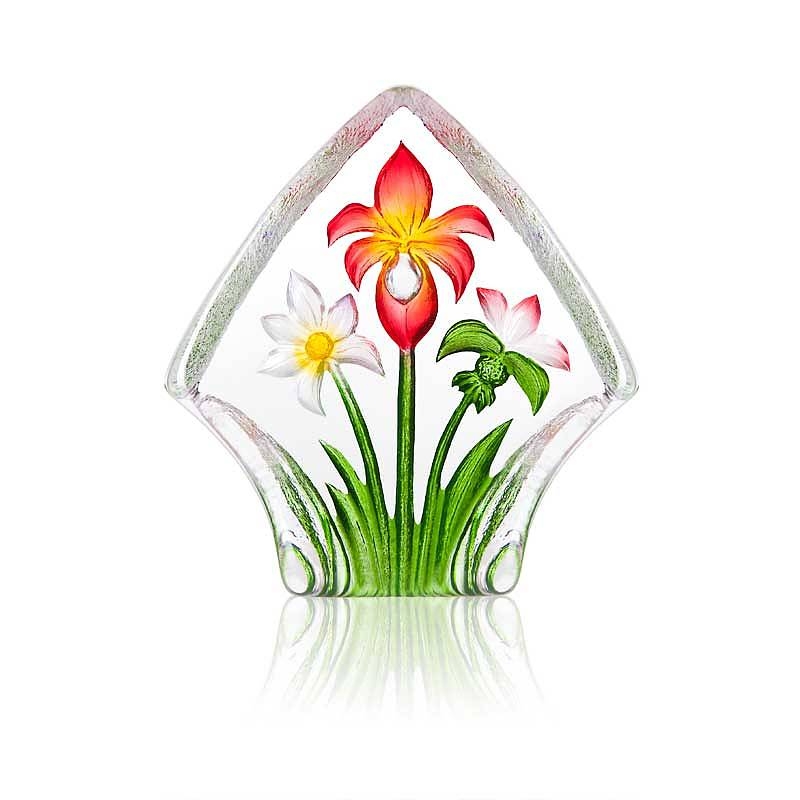 Mats Jonasson Crystal - FLORAL FANTASY Red bouquet - 34248
Brand:

Designed in:
Rootsi / Sweden
Material:
Kristall, orgaaniline värv / Crystal, organic paint
Package size:
W x H x D = 13 x 18 x 8 cm
Use:
Dekoratsiion / Decoration
Description
MJ34248 Mats Jonasson Crystal - FLORAL FANTASY Red Bouquet sculpture in crystal. Dazzle her with a gift of love with this exquisite crystal Red Bouquet sculpture. A truly memorable and elegant gift for Mother's Day or an occasion. The freestanding piece has been cast, sandblasted then hand-painted with organic paint on the reverse making each one a unique creation. The front is highly polished allowing the colours to shine through. The sculpture is handmade and is signed on the base. Delivered safely packed in a box.
Colour: white / green
W x H = 130 x 140 mm / 5 x 5 ½ ''