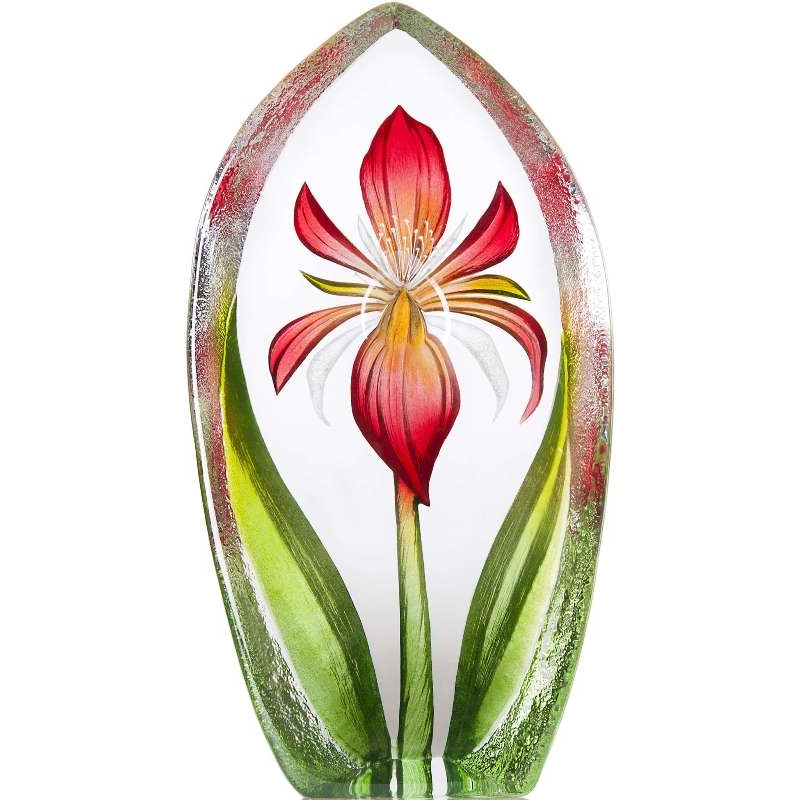 Mats Jonasson Crystal - LIMITED EDITION FLORAL FANTASY Lily red - 34250
Brand:

Material:
Kristall, orgaaniline värv / Crystal, organic paint
Package size:
W x H x D = 31 x 49 x 14 cm
Use:
Dekoratsioon / Decoration
Description
Ref nr MJ34250 Mats Jonasson Crystal - FLORAL FANTASY - Red Lily crystal sculpture, Limited Edition.
Exclusively limited to an edition of only 199 pieces, this beautiful and highly detailed, tall Red Lily crystal sculpture will add an elegant touch to your home decor, also would make fabulous long-lasting gift as an alternative to a bunch of flowers to a person you treasure! The freestanding piece has been cast, sandblasted then hand-painted with organic paint on the reverse making each one a unique creation. The front of the sculpture is highly polished allowing the colours to shine through. The sculpture is handmade and is signed on the base. Delivered safely packed in a box.
Colour: red / green
W x H = 190 x 355 mm / 7 ½ x 14 ''
! The freestanding piece has been cast, sandblasted then hand-painted with organic paint on the reverse making each one a unique creation. The front is highly polished allowing the colours to shine through