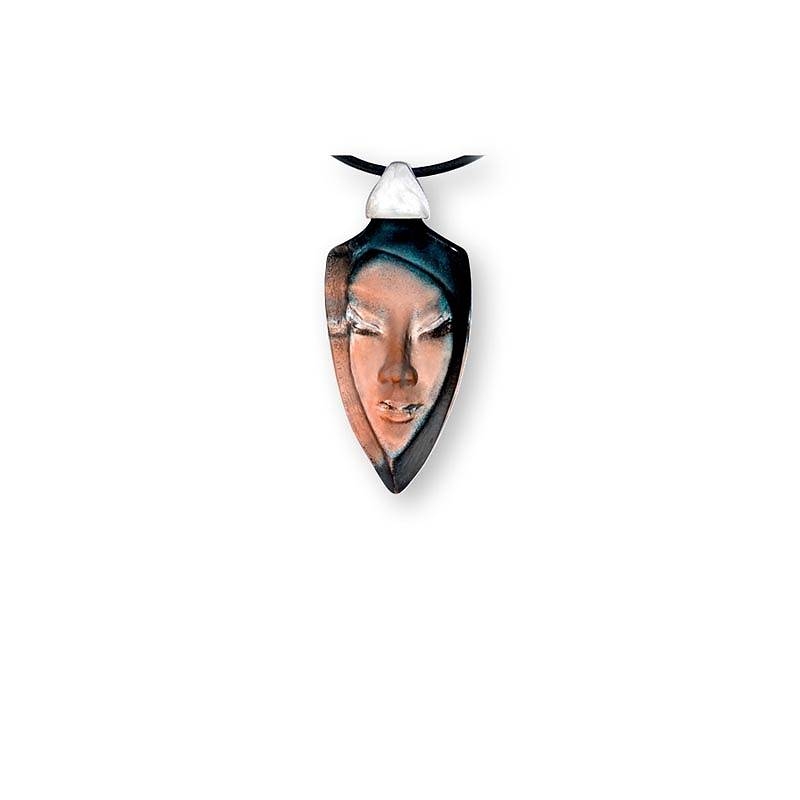 Mats Jonasson Crystal Jewellery - Necklace Batzeba blue - 84108
Brand:

Designed in:
Rootsi / Sweden
Material:
Kristall, Nahk, Hõbe prooviga 925 nikli vaba, Orgaaniline värv / Crystal, Leather, Sterling silver 925, Organic paint
Care:
Leige vesi ja poleerige ainult pehme poleerimislapiga, mis järgneb ehtekarbis / Lukewarm water and polish only with the soft polishing cloth, that follow with the jewellery in a box
Description
MJ84108 Batzeba - The Symbol Of Beauty And Love. Cast crystal pendant with silver 925 eyelet on a black leather strip with silver 925 lobster claw clasp. The pendant is handmade, hand-painted with organic paint. The front of the pendant is highly polished to allow the design to shine through and the whole piece comes to life when it catches the light.
W x H = 25 x 55 mm / 1 x 2 ''
Necklace is 40 cm long + 5 cm chain extension / 16 -18 ''
Colour: blue / peach / black