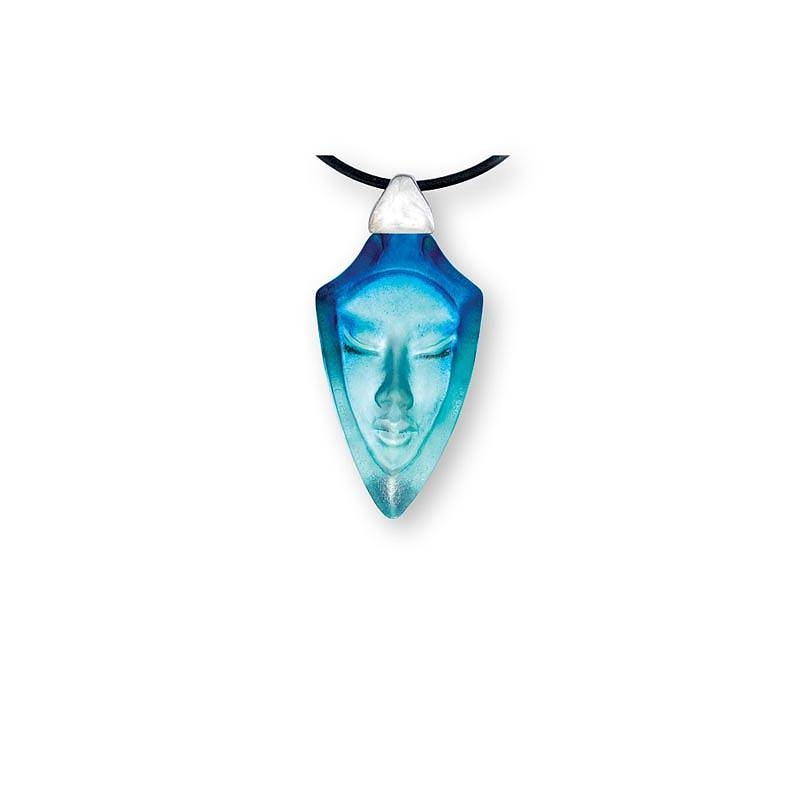 Mats Jonasson Crystal Jewellery - Necklace Fortuna - 84109
Brand:

Designed in:
Rootsi / Sweden
Material:
Kristall, Nahk, Hõbe prooviga 925 nikli vaba, Orgaaniline värv / Crystal, Leather, Sterling silver 925, Organic paint
Package size:
W x H x D = 10 x 8 x 4 cm
Care:
Leige vesi ja poleerige ainult pehme poleerimislapiga, mis järgneb ehtekarbis / Lukewarm water and polish only with the soft polishing cloth, that follow with the jewellery in a box
Description
MJ84109 Fortuna - The Fortune Talisman. Cast crystal pendant with silver 925 eyelet on a black leather strip with silver 925 lobster claw clasp. Handmade, hand-painted with organic paint.
W x H = 28 x 52 mm / 1 x 2 ''
Necklace is 40 cm long + 5 cm chain extension / 16 -18 ''
Colour: blue