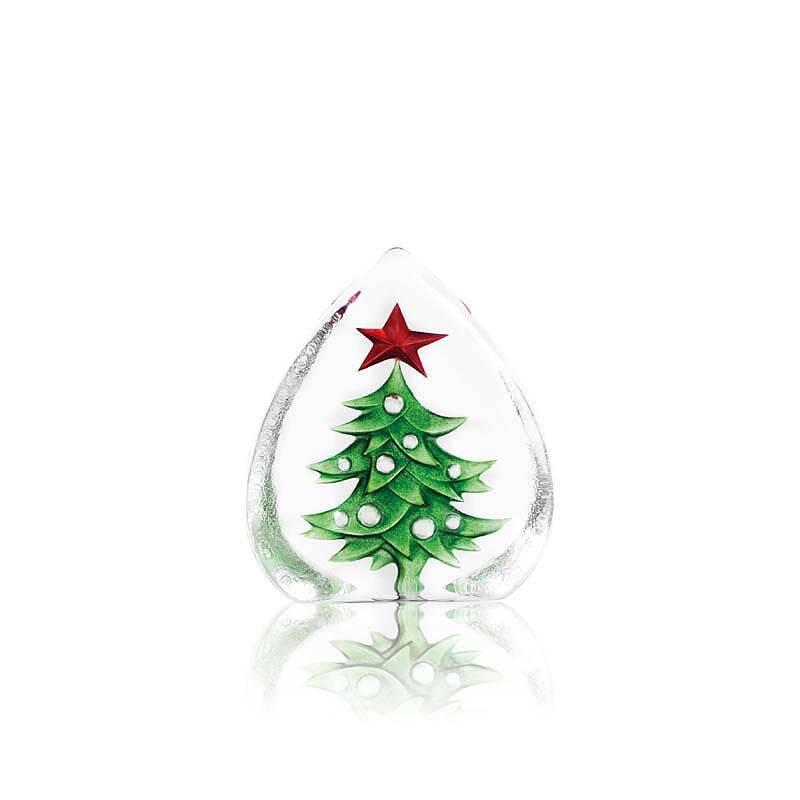 Mats Jonasson Crystal - CHRISTMAS by Robert Ljubez - Christmas Tree - 34038
Brand:

Designed in:
Rootsi / Sweden
Material:
Kristall, orgaaniline värv / Crystal, organic paint
Use:
Dekoratsioon / Decoration
Description
MJ34038 Mats Jonasson Crystal - Christmas Tree by Robert Ljubez. The crystal sculpture depicting an evergreen tree, decorated with ornaments and red star at the top. Sculpture is handmade, sandblasted and hand-painted with organic paint. Signed.
Colour: green / red
W x H = 85 x 100 mm / 3 ½ x 4 ''