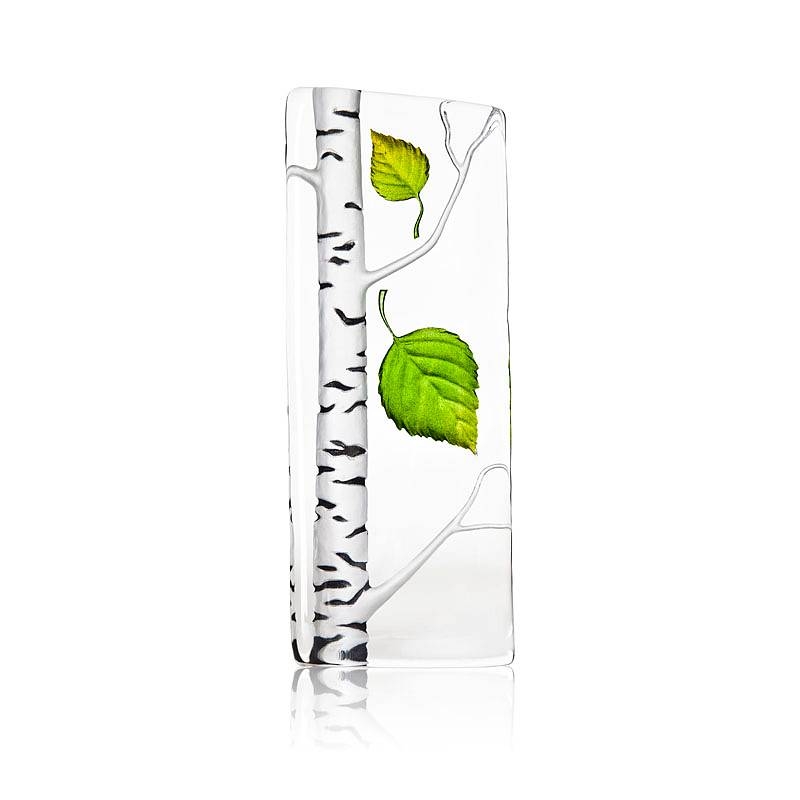 Mats Jonasson Crystal - GLOBAL ICONS Birch large by Robert Ljubez - 34199
Brand:

Designed in:
Rootsi / Sweden
Material:
Kristall, orgaaniline värv / Crystal, organic paint
Package size:
W x H x D = 32 x 15 x 7 cm
Use:
Dekoratsioon / Decoration Collectible
Description
MJ34199 Mats Jonasson Crystal - GLOBAL ICONS Birch crystal sculpture, large.
Birch tree is the symbol of new beginnings, regeneration, hope, new dawns and the promise of what is to come. The tree carries ancient wisdom and yet appears forever young. This stunning Birch tree crystal sculpture with falling double leaf by Robert Ljubez would add exquisite touch to your home decor! The freestanding piece has been cast, sandblasted then hand-painted with organic paint on the reverse making each one a unique creation. The front is highly polished allowing the colours to shine through. The sculpture is handmade and is signed on the base. Delivered safely packed in a box.
Colour: white / black / green
W x H = 80 x 210 mm / 3 x 8 ½ ''