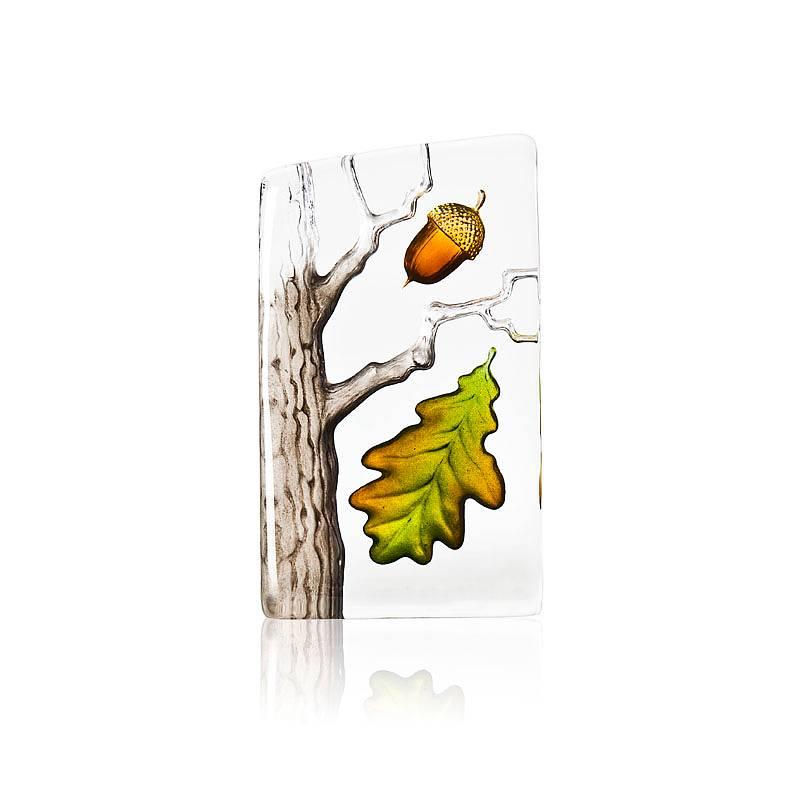 Mats Jonasson Crystal - GLOBAL ICONS Oak small by Robert Ljubez - 34236
Brand:

Designed in:
Rootsi / Sweden
Material:
Kristall, orgaaniline värv / Crystal, organic paint
Package size:
W x H x D = 13 x 16 x 6 cm
Use:
Dekoratsioon / Decoration Collectible
Description
MJ34236 Mats Jonasson Crystal - GLOBAL ICONS Oak crystal sculpture, small.
Oak is a symbol of strength, morale, resistance and knowledge. The oak is considered as a cosmic storehouse of wisdom embodied in its towering strength. That is why an artist Robert Ljubez has chosen to recreate this mighty and powerful tree in crystal. A leaf and a single acorn, that symbolizes the youth and is also a Nordic and Celtic symbol of life, fertility, and immortality would make an amazing gift idea to a person, that comprises with all of the characteristics of this mighty, one of the most loved trees in the world. The freestanding piece is cast, sandblasted then hand-painted with organic paint on the reverse. The front is highly polished allowing the colours to shine through. The sculpture is handmade and is signed.
Colour: brown / green
W x H = 80 x 135 mm / 3 x 5 ½ ''