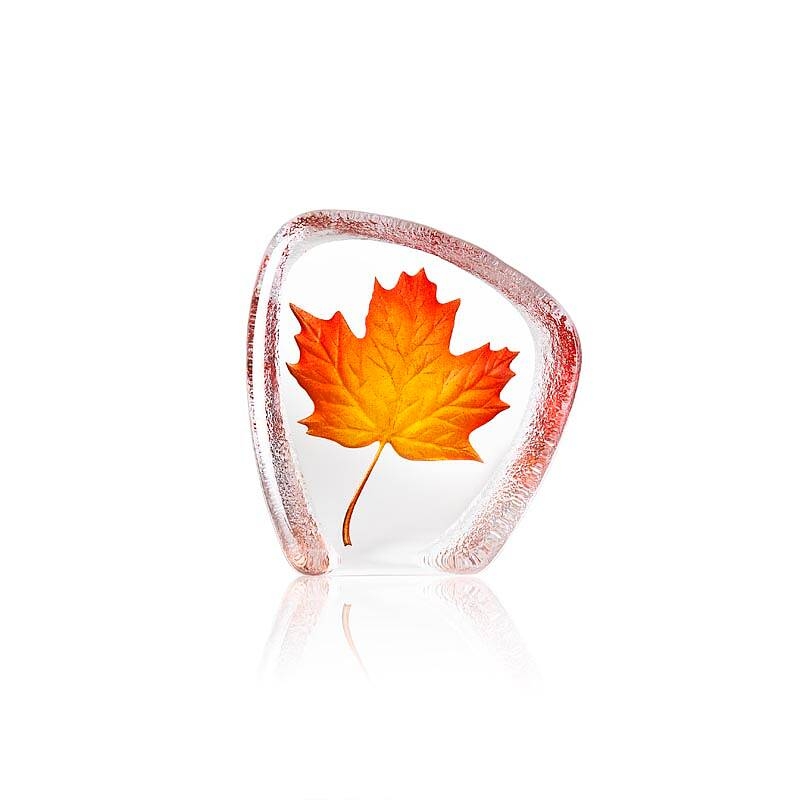 Mats Jonasson Crystal - GLOBAL ICONS Maple Leaf orange by Robert Ljubez - 34207
Brand:

Designed in:
Rootsi / Sweden
Material:
Kristall, orgaaniline värv / Crystal, organic paint
Package size:
W x H x D = 13 x 16 x 6 cm
Use:
Dekoratsioon / Decoration
Description
MJ34207 Mats Jonasson Crystal - GLOBAL ICONS - Orange Maple Leaf crystal sculpture. Maple leaf crystal sculpture is designed by Robert Ljubez and symbolizes unity, tolerance and peace as well as unmistakable national symbol of Canada. The freestanding piece has been cast, sandblasted then hand-painted with vibrant orange organic paint on the reverse of the sculpture. The sculpture is handmade and is signed.
Colour: orange
W x H = 105 x 115 mm / 4 x 4 ½ ''